Hello Foodie Friends,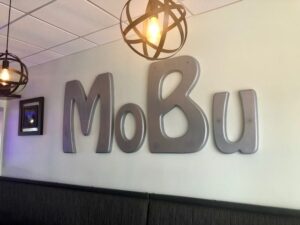 Head Chef and co-owner Monique Buchbinder (the name MoBu is derived from the first two letters of her first and last name), earned her degree from the French Culinary Institute in Manhattan prior to working as a chef at Per Se (the sixth highlest Michelin rated restaurant) and at the famed Nobu in Miami (yes, you might say there might have been a tad bit of influence behind her restaurant's chosen name) before deciding to become a private chef taking on catering jobs and hosting dinner parties in Manhattan, Naples and Miami. She began cooking for a gentleman named Bruce who moved to South Florida from New York. When Chef Monique expressed her interest in opening her own restaurant one day to Bruce, he realized her talent in the kitchen was too good to keep all to himself and decided to help back her. Bruce's daughter, Brooke, MoBu's General Manager and Marketing Director, handles the front of house and community events, while Chef Monique makes magic in the kitchen. In addition to making dishes that are filled with flavor, Chef Monique makes dishes that are sensitive to healthy diets and food allergies, including nut-free and gluten-conscious (gc) items in addition to vegan, organic, vegetarian diets. Seasonally inspired, beautifully plated, and sourced from some of the world's most vibrant cultures, Mobu's dishes leave guests filled with a revitalized love for cuisine and community.
Sourcing foodie favorites from Asian, French, and Caribbean cultures, MoBu Fusion Cafe in Boca Raton is where folks come to enjoy international cuisine in an elegant local atmosphere. Using fresh ingredients as her brushes and plates as her palettes, Chef Monique only works with the best food suppliers so you can expect to always enjoy the most delicious and freshest ingredients. From beautifully presented appetizers and main dishes, to tantalizing desserts, you will be in food heaven.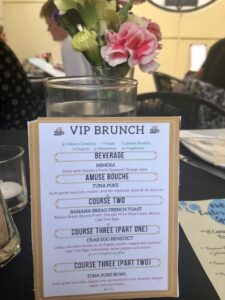 Relax and unwind in their beautiful patio dining area, where you will be surrounded by nature & water. This is where our group of bloggers gathered for a brunch tasting. Every dish that was brought out had a flare to it and each was exceptional. We started out with an Amuse Bouche of Tuna Poke (gc) artfully plated on a black slate. Next was the Banana Bread French Toast, which was my personal favorite. On top of this most wonderful gluten-conscious French toast (which I still can't get over had little to no gluten) was bananas foster, Marsala wine, whipped cream and berries. I believe I am drooling as I am writing this now. lol! Our next course was a Crab Egg Benedict which featured lovely lump crab cakes topped with poached cage-free eggs and a delicious hollandaise sauce. The final tasting of the day was the Tuna Poke Bowl which was made with sushi grade tuna loin, on top of quinoa, brown rice, avocado, sesame seeds and cucumbers.
In addition to their wonderfully yummy brunch menu, they have a simple yet well thought out dinner menu as well with wonderful selections from land to sea. MoBu's first 5 course Chef's Table dinner is scheduled for this Friday evening, April 20th. For details, click here.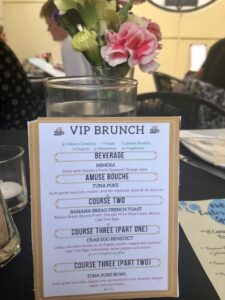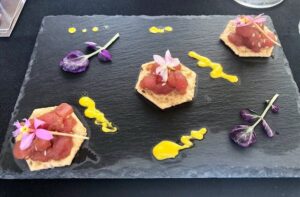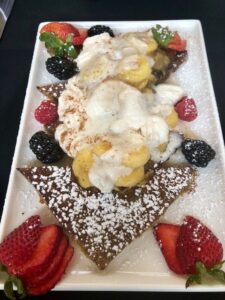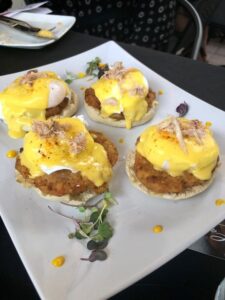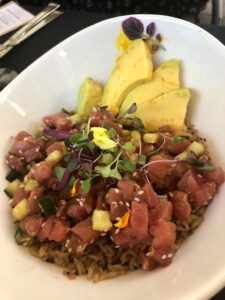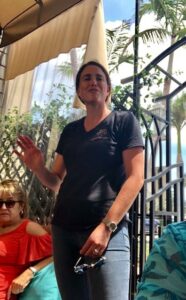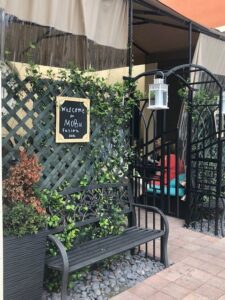 MoBu Fusion Cafe is located at 1159 South Federal Highway in Boca Raton.  Delivery is available through Delivery Dudes. Catering is also available.
Hours of Operation: Tue, Wed, Thu: 5-9pm;  Fri: 5-9:30pm; Sat: 11am-3pm & 5 – 9:30pm; Sun: 11am -3pm & 5 – 9pm
Brunch is served on Saturdays & Sundays from 11am – 3pm
Until we eat again…
I send you delicious wishes, xo
Denise
Hello Foodie Friends,
I am sorry for the big lapse between blog posts. So much has been happening with the expansion of Savor Our City. We are getting very close to rolling out our new website and are super excited to make the big reveal. Stay tuned to that…
I had the chance to go into the new Paris Morning Bakery in Boca, located on Powerline in the plaza between Camino Real and Palmetto Park Rd. We've been following each other for a little while on Instagram and I was excited to receive an invitation from them to come in for a tasting.
I hadn't had a chance to thoroughly look over the menu in advance and didn't know much about the restaurant prior to my arrival. I did know they served Bubble Tea and I also knew they had pastries. I assumed with a name like Paris in the title that they'd be French pastries. To my surprise, I learned that the food inspiration comes from Korea, where the company's corporate team are from.
I had the opportunity to meet James the Manager of the Boca location. We had a nice long chat as I got to sample some of the menu offerings. Had to start with the Bubble Tea. They had soooooo many wonderful flavors that it was hard to make a decision. Well, that's not entirely true. It wasn't such a hard decision to make once I saw "Passion fruit" listed. For those of you who have been reading my posts for some time, you know that I have an obsession for all things truffle: truffle Parm fries, truffle honey, truffle aioli and the list goes on and on. Well here's another something that I'm totally "passionate" about – it's Passion fruit. I just adore this fruit juice. So, once I saw it on the Bubble Tea menu, it was a no brainer. It was every bit as good as I hoped! I sampled several of their pastries which they have packaged so nicely with little samples and descriptions found beside each one. Smart and Yummy!

James took me up to the counter and introduced me to Zipbop, (pronounced Jeep Bop) authentic Korean Dishes served with rice in a 24oz cup with different fresh ingredients. There were several zipbop dishes to choose from. I tried the eel and the Korean beef.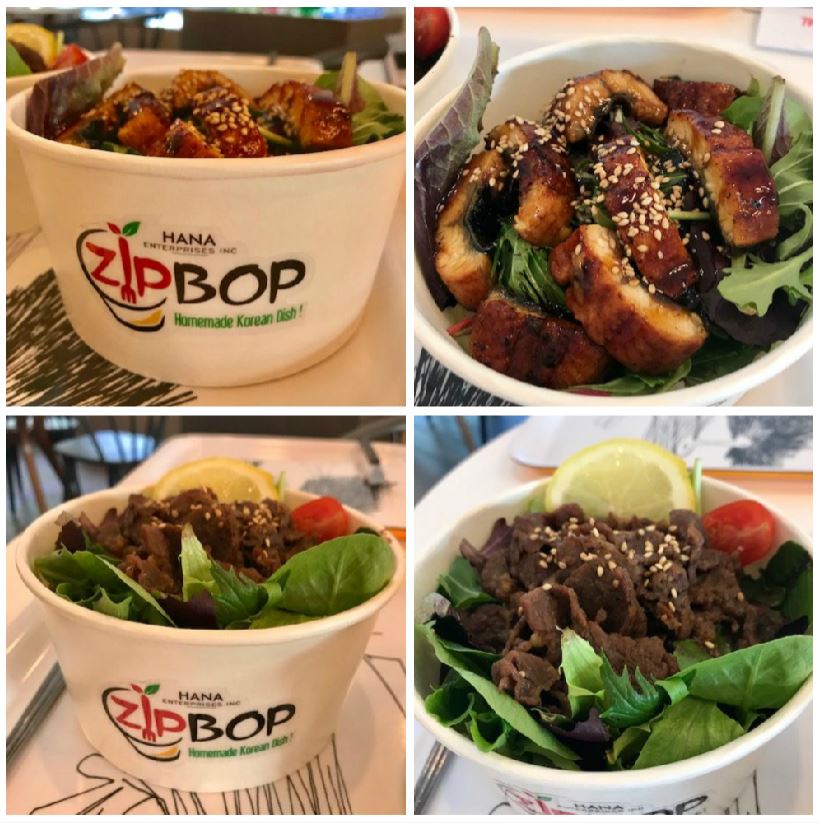 While both dishes were served warm and had nice flavor and texture, the eel was my favorite. I felt like I was eating a deconstructed eel sushi roll. It was amazing. I couldn't stop eating it.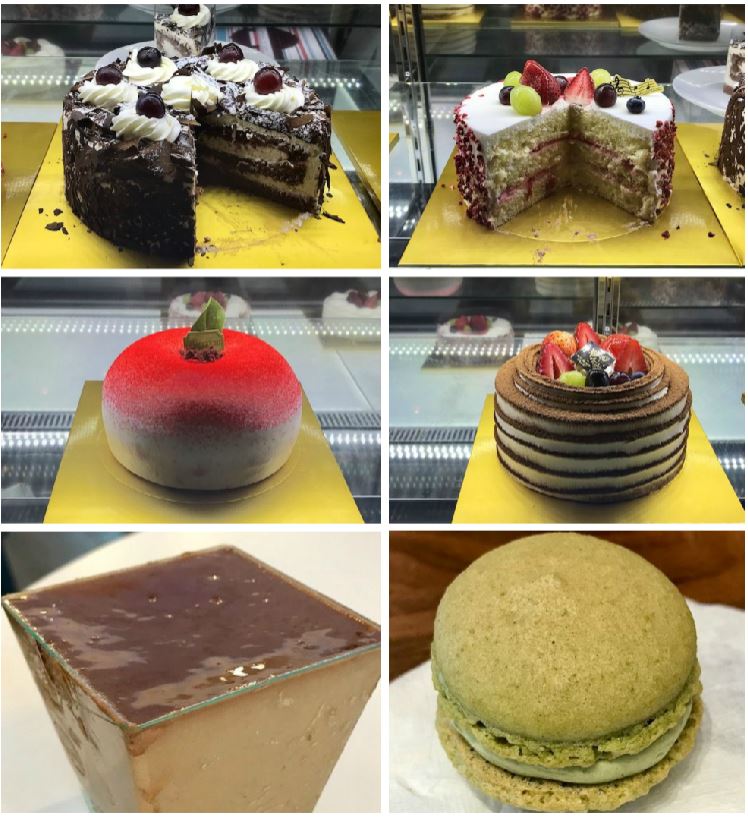 You can find zipbop and bingsoo at Paris Morning Bakery at any of their 3 South Florida locations:
Davie
Address
4900 S. University Dr Unit 110
Davie, FL 33328
Lauderhill
Address
4840 N. University Dr.
Lauderhill, FL 33351
Boca Raton
Address
22191 Powerline Rd. Bay B-16
Boca Raton, FL 33433
They are open every day from:
Mon:   09:00 AM – 11:00 PM
Tue:    09:00 AM – 11:00 PM
Wed:   09:00 AM – 11:00 PM
Thu:    09:00 AM – 11:00 PM
Fri:      09:00 AM – 11:00 PM
Sat:     09:00 AM – 11:00 PM
Sun:    10:00 AM – 10:00 PM
Until we eat again…
I send you delicious wishes, xo
Denise
Hello Foodie Friends,
Today's feature is on Boon's Asian Bistro in West Delray Beach, FL.  (W. Atlantic Avenue and just east of the Turnpike) There is another Boon's (related) in West Boca on 441, however, this one has a completely different menu. Boon's Asian Bistro features cuisines from all over Asia, including Japan, China, Thailand and the Philippines.
Boon's embodies Buddha's philosophy to seek happiness through peaceful harmony with themselves and the environment. In this respect, they strive to provide sustainable, antibiotic & hormone-free food where guests' complete satisfaction is their mission. They strive to be a place where even the unexpressed wishes or needs of their guests are fulfilled. Their pledge is to provide a dining atmosphere where guests will not only enjoy the highest quality of fresh, locally sourced foods from farms and artisans from around the world but provide a fun, relaxed environment where traditional dining norms are ignored and/or broken.
I was recently invited to dine as a guest of the restaurant during their soft opening. My companion and I had the opportunity to sample a nice cross section of the menu.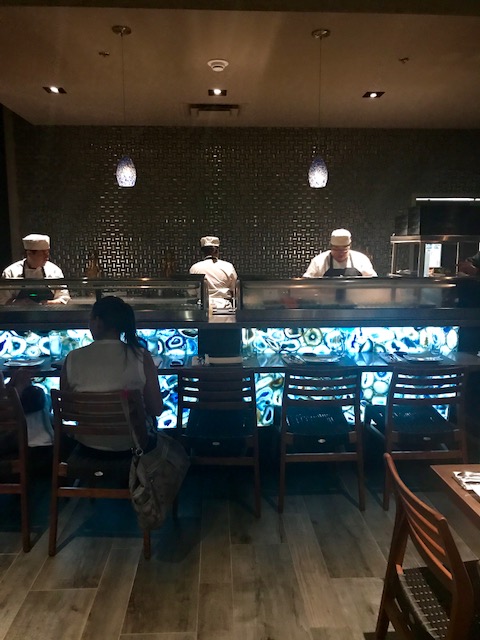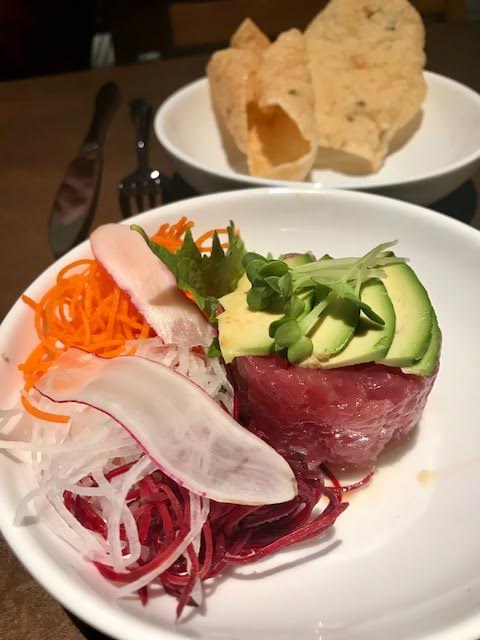 Tuna tartare with Casava Chips. This appetizer was very light and fresh and each component of the dish complemented each other. I especially loved using the Casava chips to scoop up each bite.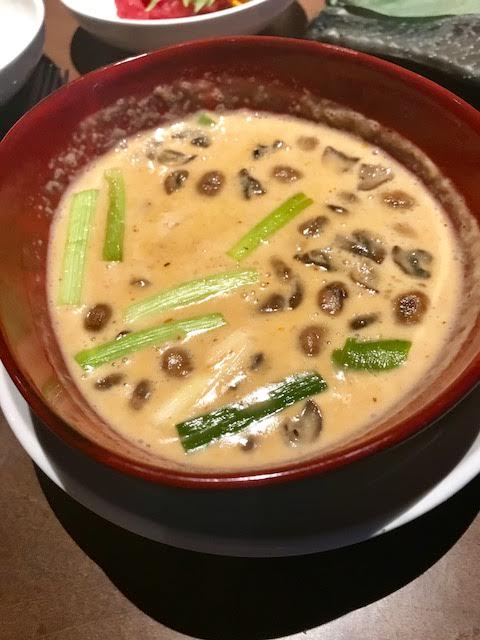 The Tom Kha Gai soup was outstanding. Full of flavor and mushrooms that have been cooked, as compared to most places that serve this dish with uncooked mushrooms. I believe the cooked mushrooms added another layer of depth and flavor.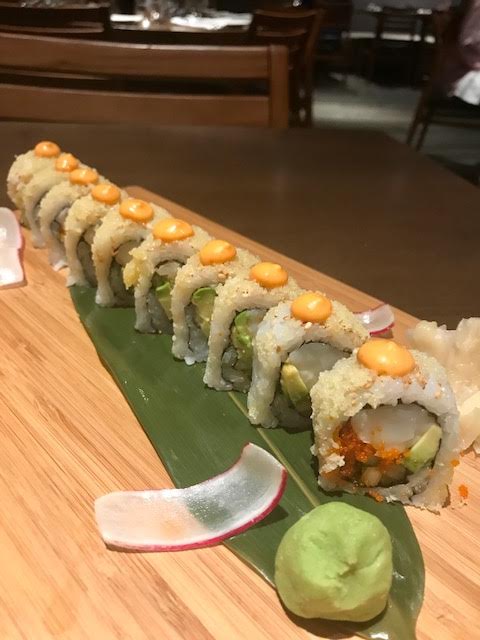 Lobster roll. Most lobster rolls I have had contain battered & fried lobster inside the roll; this one utilized Maine lobster that had been poached in its shell and was very light. It was a lovely presentation, and I liked it, but it wasn't a stand out item for me.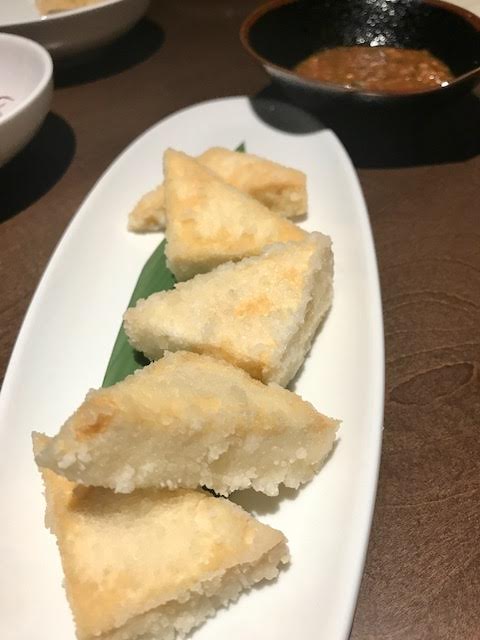 Tofu Tempura with a peanut dipping sauce. Nice and light.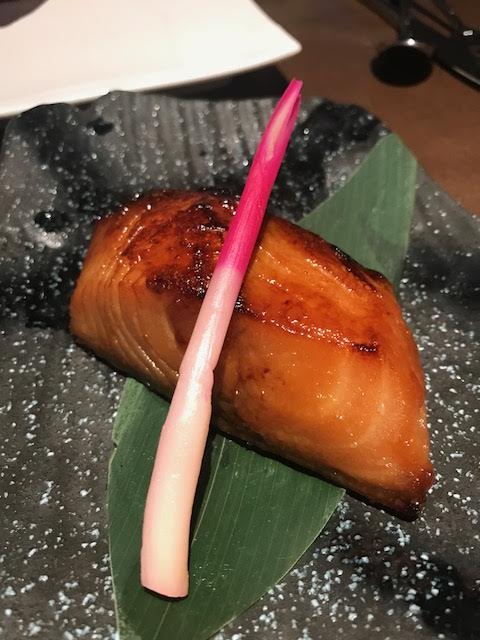 I thought my favorite fish was Chilean Sea Bass until I met this beauty. May I introduce to you North Atlantic Black Cod. Have you ever had this fish? Well, it has now catapulted to first place in the category of my favorite fish dishes, thanks to Boon's. I especially loved the glaze that coated the fish. Yummo!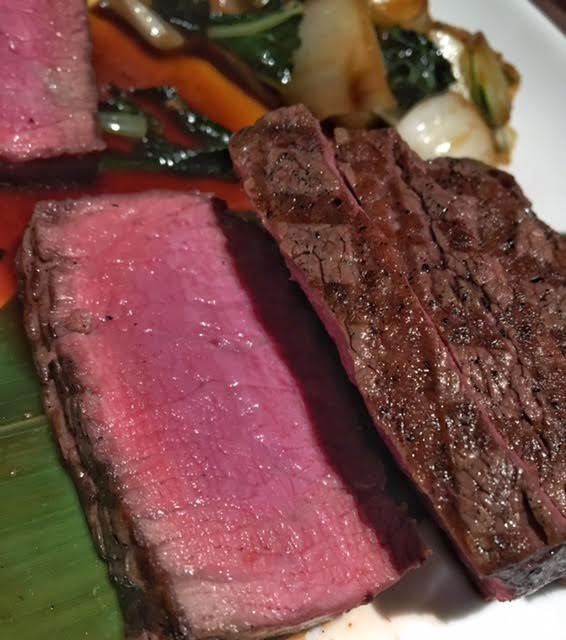 The filet mignon was cooked to a perfect medium rare. It was wonderful.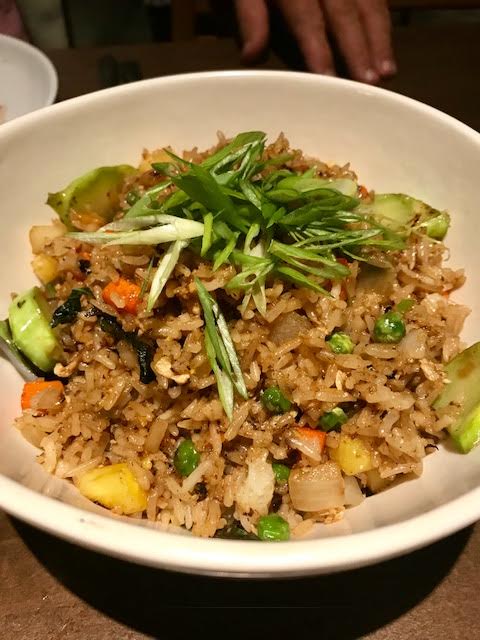 The fried rice was excellent! I especially liked the grilled pineapple pieces that were included.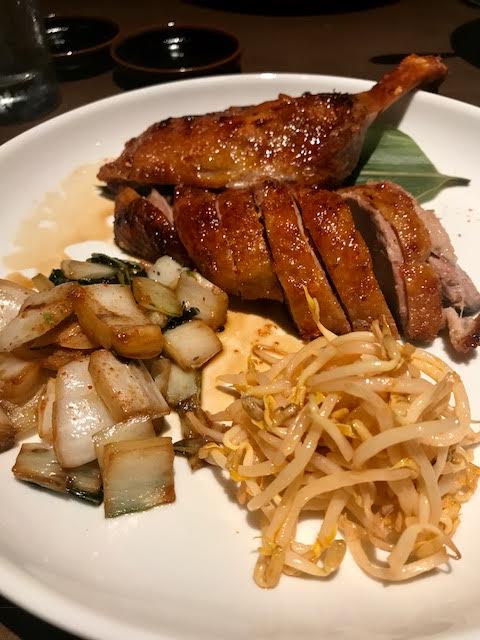 The Crispy Duck was seasoned and cooked to perfection!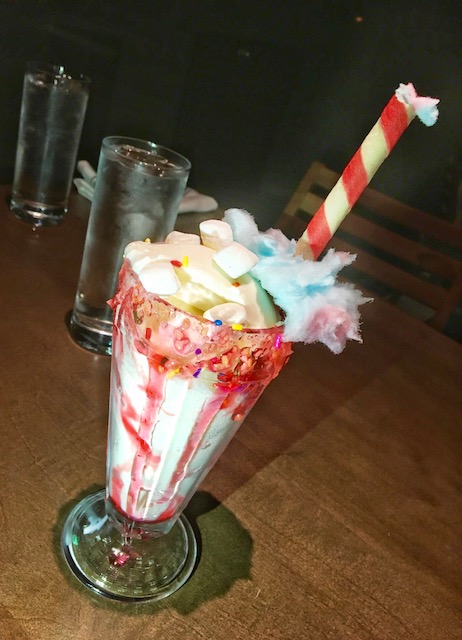 This delicious dessert concoction is called the Buddha's Candy ice cream sundae. It has all kinds of whimsical things thrown in for fun such as cotton candy, marshmallows and pop rocks.
Boon's Asian Bistro Delray is located at 7959 W. Atlantic Avenue, Delray Beach, FL 33446
Phone: (561) 501-6391  Website (still under construction) www.BoonsAsian.com.
Call for hours of operation. Grand Opening coming in June…
Until we eat again…
I send you delicious wishes, xo
Denise